if( has_post_thumbnail( $post_id ) ): ?>
endif; ?>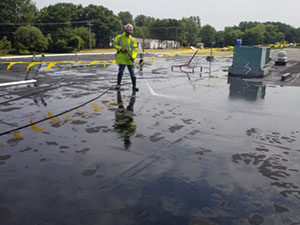 VM Commercial Roofing has been helping building owners and more around Middletown, OH for years and we're honored to be at the top of the list when it comes to reliable commercial roofing companies in the area. We've worked hard to build a skilled team of roofing professionals and we know every roofer on our team is committed to our customers and their roofs and we'll continue to settle for nothing less than the best. Your roof is an incredibly valuable asset with a crucial role, so it only makes sense to keep it in prime condition throughout its life. You don't have to do it alone, VM Commercial Roofing is here to help and we're just a phone call away at (937) 742 – 4577.
Inspections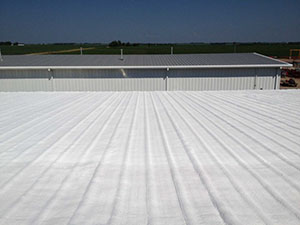 An always popular service as roof inspections help to keep our roofers informed on the condition of your roof so we can continually provide the repairs and services it requires at the right times. Routine roof inspections are a simple way to keep your mind at ease while helping to maximize the lifespan you get from yours. We have roof inspection and maintenance plans available so you can be sure your roof is getting what it needs when it needs it, and you'll never have to worry about when to call on us!
Repairs & Restorations
For a roof that can protect your building for decades, having repairs and restorations completed along the way only makes sense. With your roof in our hands, we'll make sure any repairs or restorations we complete are done flawlessly from start to finish to ensure you once again have a roof destined for success.
Replacements
If the time has finally come and it no longer makes sense to invest in your building's failing roof, we offer high quality, dependable roof replacement options. If you're unsure what type of roofing system is best for your building and needs, our knowledgeable roofers will provide you with all the information about each one and we'll help you choose the one best fit for you.
Call Today
If you believe your building's roof in Middletown, OH is due for repair or service, VM Commercial Roofing has the roofing professionals you need to make sure things are resolved before the storms of summer are here. Leading the way for professional commercial roofing companies in the area, we know what it means to take care of our customers and we look forward to working with you. Call today at (937) 742 – 4577.