if( has_post_thumbnail( $post_id ) ): ?>
endif; ?>

Dayton, OH has a fascinating history.  Initially founded on April 1, 1796, the original 12 settlers were known as the "Thompson Party". Dayton is named after Jonathan Dayton, a landowner in the area who was a Captain in the Revolutionary War and signed the U.S. Constitution.

Innovation and forward thinking have always been the hallmark for Dayton.  The illustrious list of patents and inventions credited to the area include research and development of the airplane by the Wright Brothers, development of the first mechanical cash register, and development of the hydraulic pump.

Modern-day Dayton continues to impress with its wide variety of attractions and things to do.  When we're in Dayton, some of the favorite activities of the VM Commercial Roofing team and their families are: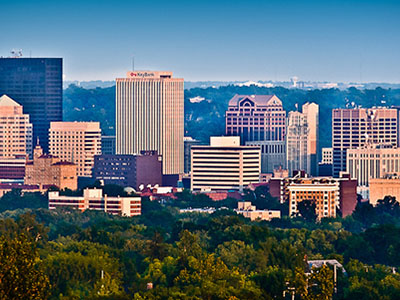 Museums.  Due to its rich history, Dayton has some premiere museums to visit.  Our favorites include the National Museum of the U.S. Air Force, the Boonshoft Museum of Discovery, National Aviation Hall of Fame and the Wright Cycle Company Complex.
History. If you're looking for a more outdoors focused historical location, we can't recommend Carillon Historical Park highly enough.  This world class park offers a glimpse into the history of not only the Dayton area, but the lifestyle of the entire area.
Shopping.  Visiting the 2nd Street Village and Antiques Village is a great way to spend the day, enjoy the weather and see the sights.
Here When You Need Us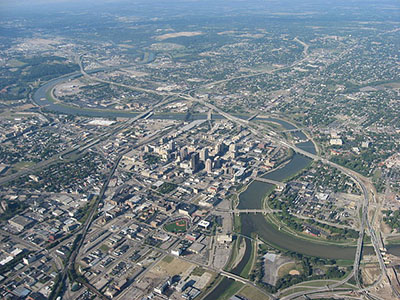 VM Commercial Roofing offers our professional commercial roofing services to the business owners in the Dayton area.  Whether you're in need of repair, replacement, renovations or emergency services, you know you can count on our skilled professional technicians to get the job done quickly, professionally and correctly the first time.
The team at VM Commercial Roofing understands the importance of keeping your business up and running.  As a result, it is our personal and professional mission to minimize disruptions to your business flow while maximizing your return on roofing investment dollars.  Teaming together, we can examine your current roofing structure and system, then plan a solution that best meets your business needs.
Some of our solutions will require absolutely no downtime for your business, resulting in more dollars in your pocket.  Couple that with improved energy savings, significantly increased roof system longevity and improved building stability, the solutions at VM Commercial Roofing at more than simply cost efficient, they are a worthwhile investment in your commercial building.
Our expert team is available for consultation on your unique roofing situation at 937-742-4577.  Call us today and see the difference working with a professional, full-service roofing company will make for your business.