if( has_post_thumbnail( $post_id ) ): ?>
endif; ?>

Initially founded in 1791 as the site of Fort Hamilton,  a town naturally developed in the area.  Founded as Fairfield in 1794, eventually, the town name was changed to Hamilton, named after Alexander Hamilton.

In the 19th century, Hamilton flourished due to its prime location on two railroad lines, as well as proximity to the Miami and Erie Canals.  Immigrants from Germany, Ireland and other European countries flocked to the area for jobs in the  manufacturing industry, including canned goods, sawmill machinery, iron castings, paper, tile, and tools.

Modern-day Hamilton has its own special charm and it offers plenty of things to do for visitors and residents alike.  The team at VM Commercial Roofing has always enjoyed these activities when visiting Hamilton with their family: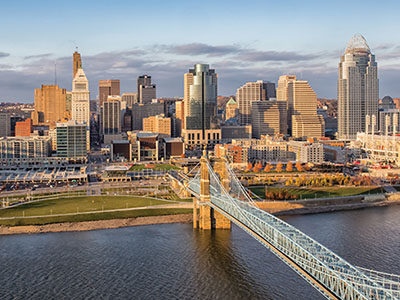 Pyramid Hill Sculpture Park and Museum.   A relaxing walk through the sculpture garden will leave you ready for the next item on our list.
Municipal Brew Works.  With a great selection of craft beers and a lively menu, this is a sure-fire way to enjoy an afternoon in Hamilton.
Fitton Center for Creative Arts.  Offering class, concerts and shows surely there is something at the Fitton Center to entertain and inspire you.
Butler County Courthouse.  History fans and those who simply appreciate a glimpse of the past will both enjoy touring this attractive architectural icon.  The Lincoln exhibit is particularly  well done.
Walden Ponds Golf Club.  Looking for something a little more active?  Check out the links at the Walden Ponds Golf Club.  The nice wide fairways and well-kept grounds almost guarantee a good time, regardless of score.
Whether you live in Hamilton, or only have the opportunity to visit, the VM Commercial Roofing team is confident you will love the area as much as we do.
Roofing Services Available in Hamilton
As wonderful as we all think Hamilton is, there will still be occasions when your commercial roof needs service or repair.  The team at VM Commercial Roofing is here when that occurs
Our offered commercial roofing services include: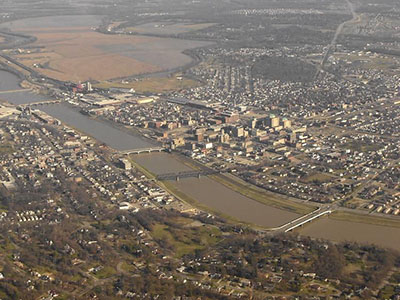 Repair
Replacement
 Restoration
 Single-ply
 Preventative Maintenance
 Inspection
Emergency Services
 Metal retrofit
Sheet metal production
As a full-service roofing company, VM Commercial Roofing can meet any roofing need your business may encounter.  Call our experts at (937) 742-4577 and schedule a consultation. Let us show you what VM Commercial Roofing can do for your business.
Working together, we can identify the very best solution for your existing roofing situation.  Whether that is a repair, restoration or complete replacement, our skilled professionals will ensure that the job is done quickly, efficiently, professionally, and right the first time.
Don't just take our word for it.  Give us a call at 937-742-4577 and let us show you the difference a partnership with VM Commercial Roofing makes.  We look forward to working with you.