if( has_post_thumbnail( $post_id ) ): ?>
endif; ?>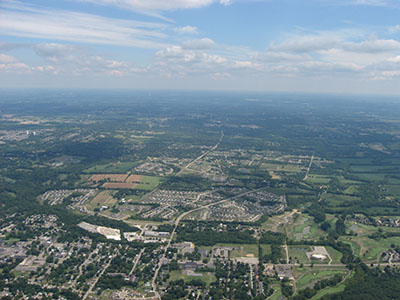 Founded as a Quaker community in 1815 by Jonathan Wright, the village of "Springborough" was named after the numerous underground springs in the vicinity.  The history of this community goes back much farther, with evidence of European settlers in the area as far back as 1790.
Interestingly, a man named Jesse Wilson began an orchard in the area in 1805. It is believed by many that this is the origin of the legend of "Johnny Appleseed".
With such a deep historical background, it is no surprise that modern day Springboro has many historical venues to explore.  Many homes in the city played a part in the Underground Railroad and are available for tours. Additionally, Jonathan Wright's brick house, though remodeled several times, now serves as the Wright House Bed and Breakfast.
As for modern day Springboro, the city has been named "One of America's 100 best places to live" in both 2009 and again in 2011.
When visiting Springboro, the team at VM Commercial Roofing enjoys some of these places and events: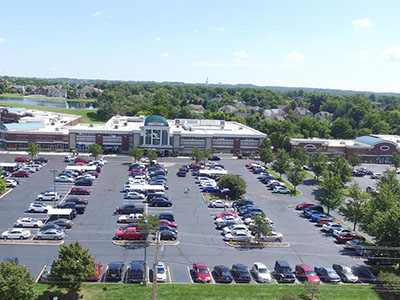 La Comedia Dinner Theatre. Since 1975, this professional dinner theater has offered a unique and wonderful combination of fine dining and Broadway type productions to the visitors and residents of Springboro. It's definitely a must see in our book.
1911 Wright "B" Flyer Museum.  Built on land owned by the Dayton-Wright Brothers Airport, you can enjoy replicas of the various planes built by the Wright Brothers.
Springboro Christmas Festival.  The largest 3-day festival in the State of Ohio, don't miss out on the food, music, storytelling, shopping and parade.
Regardless of what's going on in Springboro, a time will come when you need commercial roofing assistance.  VM Commercial Roofing is here when that time comes.
Some of the premier services we offer businesses in the Springboro area are:
Preventative Maintenance
Keeping your commercial roof in peak condition is one of the best investments you can make in your roofing structure and existing system.  We can show you how cost-effective preventative maintenance is to your bottom line.
Inspections
Whether a scheduled inspection as part of your preventative maintenance program or an emergency inspection in response to an extreme weather event, VM Commercial Roofing provides professional, expert work, written findings, and recommended solutions.
Full Service
Should your roof system require repair, renovation, or even full replacement, VM Commercial Roofing has the knowledge, experience, and skilled staff to get the job completed quickly and professionally. Our corporate focus is one doing the job once and doing it correctly.
Emergency Services
We all know emergencies happen at the worst possible time.  That's why we have teams ready to provide emergency services to your building when the need arises.  Whether the situation involves a catastrophic loss or a smaller incident, you can rest assured we are there to protect the existing structure and maintain the integrity of the building as far as possible.
Call VM Commercial Roofing today at 937-742-4577 and schedule a consultation.  Working together, we will determine the best solution for your current roofing situation.