if( has_post_thumbnail( $post_id ) ): ?>
endif; ?>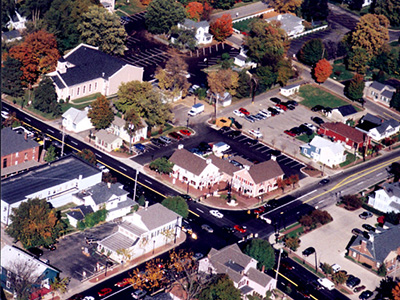 Located near the crossroads of I-70 and I-75, Centerville is a suburban dream.  It is ranked #2 on the list of "best places to retire" in Ohio.  It has an A+ overall rating regarding livability, with A grades or better for schools, housing, and family life.
Centerville founder Benjamin Robbins initially named the community "Centreville", after his hometown of Centreville, NJ.  However, the United States Postal Service changed the spelling to the current "Centerville" by 1900.
Centerville is listed in the National Historic Register has having the largest collection of early stone homes in the State of Ohio.  There are over 30 examples of these limestone homes still standing.
Modern day Centerville offers many different activities that the team from VM Commercial Roofing have enjoyed.  A few examples of "our favorite things" are: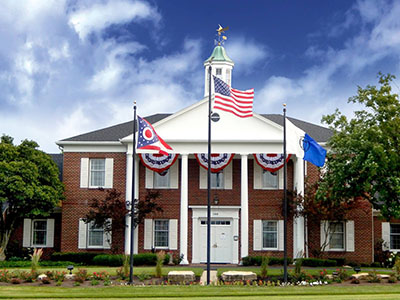 Stubbs Park.  We LOVE Stubbs Park.  Whether the family chooses to play disc golf on their 9-hole course or listen to music events at the Amphitheater, we always have a great time.
Yankee Trace Golf Club. If you prefer more traditional golf, here's your answer.  Don't forget to stay for dinner.  The food is great, and the service is even better.  Hopefully, you can catch the Friday Fish Fry….this is a don't miss a meal for everyone.
Cox Arboretum Metropark. This 189-acre park and arboretum offers beautiful grounds to explore, education events, and relaxing days to enjoy and is open daily FREE of charge!
Narrows Reserve Nature Center. Offering great hiking trails that run near the river, as well as ramps to launch your canoe or kayak from, Narrows Reserve is one of those places we go every time we visit Centerville.
The Full Service Difference
Your friends at VM Commercial Roofing want you to know we are here, ready to serve your commercial roofing needs.  As a full-service company, we are up to the task regardless of size or involvement.
What does "full-service" mean for your business?  It means you get only the highest quality materials available.  We don't believe in doing things half-measure.  Your business, your building, and your roof deserve the best possible.
Full-service means professional, well-trained, and highly skilled technicians.  Proper installation whether a repair, renovation, or replacement is key to ensuring your roof always performs at peak levels.  Our technicians are the finest in the State of Ohio. They are trained in the latest technology and techniques to ensure your installation is done right the first time.
Full-service means inspectors that can "see" what isn't visible to the naked eye.  Our inspectors look beyond the immediate, visualizing the impact on underlying structures and considering all areas of potential risk. They understand that preventing small problems from becoming big issues is the foundation of an excellent inspection and maintenance program.
Full-service means customer service that not only meets your expectations but soars past them. It is our solemn oath to do everything possible to make your commercial roofing experience with VM Commercial Roofing the best you have ever had.  From initial consultation through final clean-up, our team will be there to ensure the job is done right.
Call VM Commercial Roofing today at 937-742-4577 and experience the difference full-service makes for your business.