if( has_post_thumbnail( $post_id ) ): ?>
endif; ?>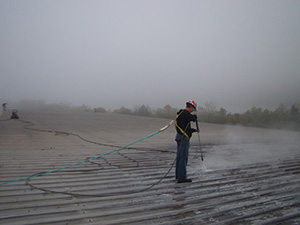 Has the time finally come to have commercial roofing services or repairs completed on your building's roof in Hamilton, OH or the surrounding areas? VM Commercial Roofing is here for building owners, facility managers, and more and we have a complete list of high-quality commercial roofing services that will help keep things protected with confidence. Because we know all commercial roofs are different, we custom tailor our services and solutions to ensure they better fit the needs of your roof and budget. No cookie cutter approach here at VM Commercial Roofing, just quality services you can trust to last. Work with the best and help your roof succeed, reach out to us today at (937) 742 – 4577.
Routine & Emergencies
As a full-service roofing company, we're here 24/7 to ensure any issues on your roof can be secured and resolved right away. Roofing emergencies often require immediate assistance and that's why we have roofing professionals ready around the clock to get out and make sure you have a roof you can trust in. If you're dealing with a damaged roof atop your building, no matter the time of day or day of the year, VM Commercial Roofing is here to help!
Routine roofing services are a great way to help maximize the life of your roof and with such a significant investment, it just makes sense to keep it protected. Our complete list of commercial roofing services includes: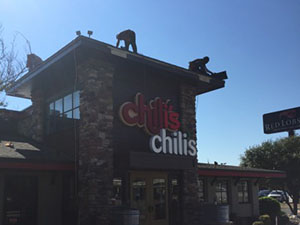 Roof inspections
Preventative maintenance plans
Roof repairs
Leak detection
Roof coatings and restorations
Roof installations and replacements
Emergency services
And more!
We're here to be your go-to roofing professionals, no matter the size of your roof or the complexity of the services or repairs it requires, you can be sure our team will get things handled quickly and effectively!
Call Today
Commercial roofing services don't need to be frustrating, in fact, if they are, it's probably a wise idea to find a new roofing professional you can count on in Hamilton, OH. VM Commercial Roofing works to keep your roof in prime condition season after season while keeping things hassle free and affordable along the way! If you believe your roof is due for service or repair, call our team today at (937) 742 – 4577.