if( has_post_thumbnail( $post_id ) ): ?>
endif; ?>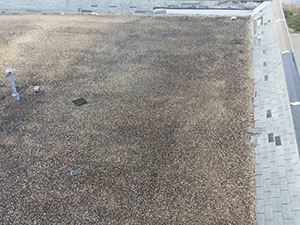 Dealing with a flat roof in need of repair or service in the Fairfield, OH area? VM Commercial Roofing is the full-service commercial roofing company that does it all and our roofing professionals are trained in the various types of flat roofing options to ensure yours is always being handled properly. No two roofs are the same, even the same roofing material can perform differently on two differently buildings and making sure you have a team that's ready to deliver the proper services to yours is a valuable thing for your roof and budget! VM Commercial Roofing delivers flat roof repair services and so much more, don't let a roof in need lie in wait, reach out to us today at (937) 742 – 4577.
Lasting Solutions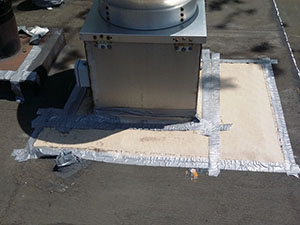 When you put your roof in our hands, any work we complete will be done to last and we can continue to say this with confidence because we know our roofers come ready to deliver only high-quality workmanship and we always use roofing materials that have proven their strength and durability season after season. If you've been dealing with constant roofing headaches, there's a bigger problem that needs to be addressed and it may be time to call in a new roofing professional.
With VM Commercial Roofing working for you, you can be sure we'll get any problems fixed at the source and they'll be fixed for the long term. While we deliver timely solution for all our customers, we don't rush a job of any size or complexity. Your roof will be ready to provide the proper protection after we've inspected and serviced your roof. Work with a roofer you can trust to get the job done right on the first attempt!
Call Today
Flat roofing systems continue to be a popular choice for reliable protection of all types of commercial and industrial buildings and VM Commercial Roofing is ready to get yours the specialized care it requires right away. We deliver quality flat roof repairs and services for all types of flat roofs so you can be sure yours is always getting what it needs. For a repair done right in Fairfield, OH, call us today at (937) 742 – 4577.