if( has_post_thumbnail( $post_id ) ): ?>
endif; ?>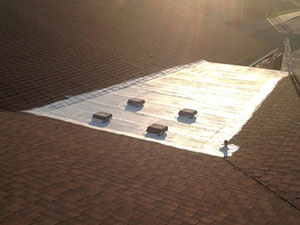 Are you on the hunt for local roofing professionals in Middletown, OH that can properly handle your flat roof repair needs on your commercial or industrial building? Flat roofs are a common choice for these types of buildings as they do well covering the large surface area, however due to their low slope, they can be prone to certain issues such as ponding water among others. The roofing professionals at VM Commercial Roofing are well versed in the various types of flat roofing systems including TPO, PVC, EPDM, and more and we'll make sure your flat roof is always handled appropriately. Different roofs require different services, and our knowledgeable roofers will get your specific roof exactly what it needs to succeed. Don't let a simple repair turn into a large, costly need, call VM Commercial Roofing today at (937) 742 – 4577 and schedule an inspection right away!
Repair, Restore, or Replace?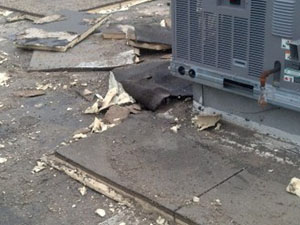 Three R's of roofing and for anyone other than a true roofing professional, it can be tough to know which solution is best. At VM Commercial Roofing, we take great pride in our ability to repair and restore many of our customer's roofs and replacement is always our last resort, not because we don't want to replace your roof, but because we don't want to have a premature roof replacement be a statistic any of our customers are a part of.
When you repair and restore your roof on time, a roof replacement can remain a future thought! Your flat roof, no matter the type, was designed with longevity in mind and our team is here to help you extract the most from your current roof. Our honest roofing professionals will always let you know our recommendations for the best course of action for your roof and long-term success is always our goal!
Reach Out Today
Don't let the need for a flat roof repair on your building in Middletown, OH cause you grief. The roofing professionals at VM Commercial Roofing are ready to get to work for you to ensure any issues on your roof are quickly and effectively resolved so you can trust in your roof completely once again. With the storms of summer right around the corner, now's a great time to make sure your roof is ready. Reach out today at (937) 742 – 4577.