if( has_post_thumbnail( $post_id ) ): ?>
endif; ?>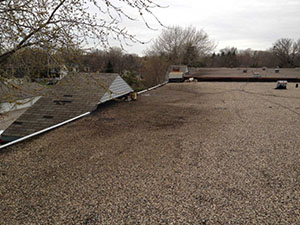 Have you been noticing signs that your commercial building's roof is aging or wearing quicker than you'd like? VM Commercial Roofing is the full-service commercial roofing contractor you can trust to get your roof the services it needs to return to peak performing condition. Whether it's a flat roof repair or restoration it requires, or if a complete flat roof replacement is the best option, our roofers come equipped and ready to handle the job. From repairs to replacements and everything in between, it's important to trust your roof to the right professionals for all your roofing needs! Your roof is a valuable asset and we're here to help you see a great return on your investment in the Fairfield, OH area. Reach out to us today at (937) 742 – 4577 and we'll get your roof scheduled for inspection so we all soon know what it's in need of.
Restore or Replace?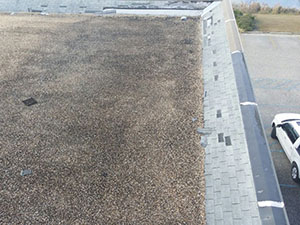 A common question for a commercial roof in need and at VM Commercial Roofing, we're happy to say we successfully help many of our customers get a few extra years of life from their current roofs with our high-quality roof restoration services. Not all roofs can be saved though and there will come a day when it makes more sense to invest in a new roof than a failing one. When that day arrives, our team will help you choose the best roofing option for your building and your budget and we'll get to work right away. Roof replacements, particularly the process involving the tear off of your old roof, can be disruptive to your daily routine and while we can't completely take that away, we always do our best to keep any disruption to a minimum and we'll work around your schedule so your business can continue to operate as usual. Keep things simple with VM Commercial Roofing working for you.
Call Today
If you believe your building is due for a flat roof replacement, call a team you can trust to deliver honest answers every time. VM Commercial Roofing will let you know exactly what your roof needs to get the job done right and if that entails a new roof, we'll make sure it's as pain free as possible. For superior roofing solutions in Fairfield, OH, go with VM Commercial Roofing, call us at (937) 742 – 4577.