if( has_post_thumbnail( $post_id ) ): ?>
endif; ?>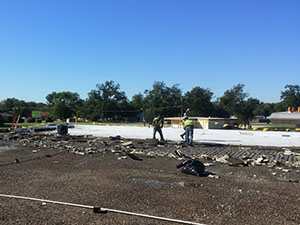 As a true full-service commercial roofing company, the crew at VM Commercial Roofing is here to deliver only the finest services and solutions for anything your roof might require in Hamilton, OH or the surrounding areas. We know the term "full-service" is thrown around quite a bit and when we say it, we mean it. Our crew of roofing professionals is here to properly handle anything your roof might need throughout its long life, no matter the size of your roof or the complexity of the job. From tricky leak detection and repairs to complete flat roof replacements, we've got you covered when you call on us. Don't let the need for repair or replacement get you bothered, VM Commercial Roofing is here to keep your roof in great shape and services hassle free, reach out today at (937) 742 – 4577.
The Right Solutions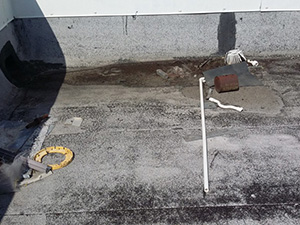 At VM Commercial Roofing, we are fully equipped to get your roof replaced when that time comes, and you can rest easy knowing that our roofers will thoroughly assess your roof every time we come out to service or repair it. This helps to ensure we're providing the right services and solutions and with premature roof replacements becoming more common, it will help ensure this is a statistic you can avoid completely! While we know a roof replacement will be inevitable at some point, we are proud to say we can frequently repair and restore your roof to help extend its life! Whenever you put your roof in our hands, you can be sure our team will get your roof what it needs to last.
Call Today
A flat roof replacement won't be a stressor when you have VM Commercial Roofing working for you and our roofing professionals will work to deliver a flawless installation that can help lead to a decade's long life for your roof and investment. As a leading full-service commercial roofing company serving building owners, facility managers, and more throughout Hamilton, OH, we know what it takes to keep your roof in peak condition throughout the year. Give us a call today at (937) 742 – 4577.