if( has_post_thumbnail( $post_id ) ): ?>
endif; ?>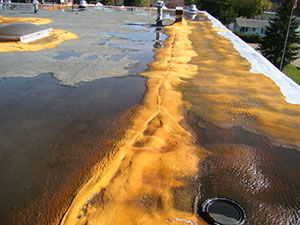 It's inevitable, no matter how well you keep your building's roof maintained, at some point, a flat roof replacement will be the most economical choice and at VM Commercial Roofing, we continue to work hard to help our customers save money when it comes to their commercial roofs. A roof replacement is a major service, and it's one you can rest easy knowing we'll make sure is absolutely necessary before we get to work. We deliver professional roof inspections that cover every inch and aspect of your roof to ensure we're always delivering the exact solutions your roof needs. Many times, our customers can actually put off a roof replacement for a few more years with a high-quality roof coating service from our roofing professionals. We're here to help your building in Mason, OH remain protected with a dependable roof, call us today at (937) 742 – 4577.
Start Off Right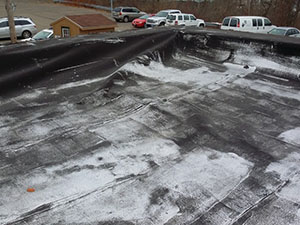 The installation of your building's roof has a direct correlation to its' success and longevity and when VM Commercial Roofing is handling your roof replacement or installation, you can be confident knowing your roof and investment will be started off right with a flawless installation. Getting a great return on your investment is easy when you have VM Commercial Roofing keeping tabs on your roof!
Maintain and Save
Routine roof inspections are a great way to help ensure a long life for your roof as these inspections allow our roofing professionals to recommend the right services at the best times. We offer roof inspection and maintenance plans that can be modified to fit your roofing and budgetary needs perfectly while ensuring your roof continues to perform at its best.
Reach Out Today
Your flat roof replacement doesn't need to be exhausting and the roofing professionals at VM Commercial Roofing are here to ensure it isn't for those in the Mason, OH area. We bring building owners and more the first-class commercial roofing services they require to keep a dependable roof atop their building. If we can't repair and restore your roof, we'll deliver a flawless replacement that will be ready to deliver unquestioned protection. Reach out today at (937) 742 – 4577.