if( has_post_thumbnail( $post_id ) ): ?>
endif; ?>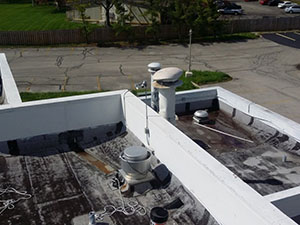 VM Commercial Roofing continues to lead the way as an honest and reliable commercial roofing contractor serving building owners and more throughout the Middletown, OH area. We're proud to be the full-service roofing contractor you can rely on and our roofing professionals come equipped to handle anything your roof might need. We work hard to help every one of our customers get the most from their commercial roof and while we do our best to prolong a roof replacement, we unfortunately can't prevent them completely. When the time has come for a flat roof replacement to be completed on your commercial or industrial building, let VM Commercial Roofing be the team to deliver a hassle-free tear off and flawless installation. After the installation, we'll work with you to ensure you can get the most from your new roof, call our team today at (937) 742 – 4577.
What Kind Do You Need?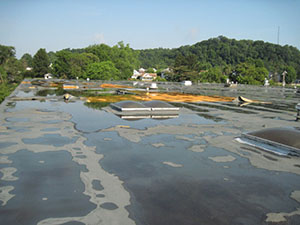 This question varies greatly, and it depends on several things. Knowing what type of commercial roof will work best for your building depends on the needs and uses of your building as well as your budgetary needs. Rubber, or EPDM roofs, are an incredibly cost effective single-ply roofing option that deliver long term protection when in the right hands, but if you are looking for a roof above a restaurant, then a PVC roof may likely be the grease resistant option you need.
Whatever the case, we've got a roof that will work well for all your needs and our knowledgeable roofers are ready to get your roof replaced. The summer season is just around the corner and that means our roofs in Ohio will once again be put to the test, don't question if it's ready to pass, call VM Commercial Roofing today!
Reach Out Today
When your building is due for a flat roof replacement in Middletown, OH, don't get bogged down by the hassle because the team at VM Commercial Roofing will keep things as pain free as possible from the moment you call. A new roof has a lot to offer, especially when it's installed and maintained by a true team of roofing professionals. Make sure you have a roof you can trust in, reach out to us today at (937) 742 – 4577.