if( has_post_thumbnail( $post_id ) ): ?>
endif; ?>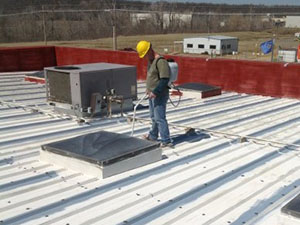 Roof coatings continue to provide a vast number of benefits for all types of commercial roofing systems and at VM Commercial Roofing, we're proud to say roof coatings and restorations are a frequent service for all our roofing professionals. A roof coating could greatly help extend the life of your roof, if you knew you could prolong a roof replacement for a few more years, wouldn't you want to jump on that chance? We work to help our customers get the most from their roofs and restoring your roof at the ideal time is just one way we can continue to make this happen for building owners and more throughout the Fairfield, OH area. Let VM Commercial Roofing help you maximize your roof's life, call us today at (937) 742 – 4577.
Inspect It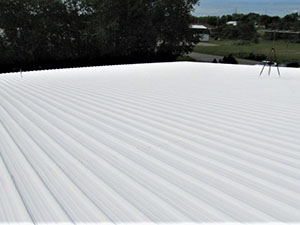 Keeping your building's roof inspected is the first step in keeping it in top performing condition year after year and that's just one reason we bring our customers roof inspection and maintenance plans. These plans can be adapted to fit your needs perfectly and they'll allow you to stay worry free about your building's roof! When we're regularly on your roof, we'll be able to let you know the best time for repairs and preventative services such as a roof coating!
Restore or Replace?
Sometimes it can be tough to know if your building's roof is due for repair, restoration, or replacement, and we're happy to say it's not your job to know that! We're here to help you stay ahead of the requirements of your roof and our honest roofing professionals will always let you know the best recommended solutions for your property. If you can get a few extra years with a restoration, we'll get to it! If replacement is indeed the best option, we'll make sure you soon have a reliable roof that can last for decades!
Reach out Today
If you think a high-quality roof coating could be the solution your roof needs to keep your business and employees dry and protected all summer long, VM Commercial Roofing is the team you can trust to deliver a flawless application in the Fairfield, OH area. Reach out to us today at (937) 472 – 4577.