if( has_post_thumbnail( $post_id ) ): ?>
endif; ?>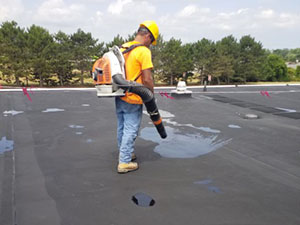 Deciding on the right solution for your commercial roof can be tough, but for building owners, property managers, and more in Mason, OH, they don't have to go this route alone! The roofing professionals at VM Commercial Roofing have been providing the proper solutions for years and we're happy to say we have roof coating and restoration services that continue to help our customers maximize the life of their roofs! Not all roofs are the same and here at VM Commercial Roofing, we take a unique approach to every roof we work on to ensure we're delivering workmanship that lasts. Find out more about our roof coating services by giving us a call at (937) 742 – 4577.
Extend Your Roof's Life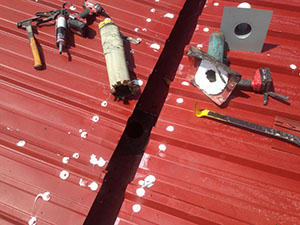 We bring our customers only high-quality roofing materials that will help keep your roof set up for long term success and our roof coating products are no different. A roof coating from VM Commercial Roofing can help lengthen the lifespan of your existing roof. Single-ply roofing systems are often great candidates for these impeccable coatings and if we can help you add years to your roof's life, we'll get things completed right away!
Repair and Restore
Sometimes, your roof may be wearing faster in certain areas for several reasons and that can leave the stress of having a roof due for more than a simple repair, but not a complete replacement. Roofs that have been repaired are good to have followed up with a restoration to ensure your roof can continue to deliver the watertight protection it was intended for. With roof repairs and restorations from VM Commercial Roofing, you'll be able to remain protected for years to come!
Reach Out Today
VM Commercial Roofing is the full-service roofing contractor you can trust to deliver what your roof needs to last and oftentimes, our roof coating services are exactly the solution our customers and their roofs needs. Far more affordable than a roof replacement, our roof coating and restoration services provide many of the same great advantages leaving you with a dependable roof once again. For trusted roofing solutions in Mason, OH, reach out to us at (937) 742 – 4577.