if( has_post_thumbnail( $post_id ) ): ?>
endif; ?>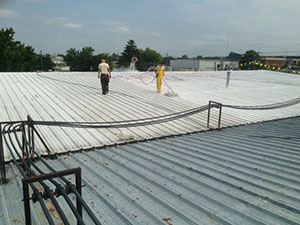 It's official, the first day of spring has passed and here in Middletown, OH, the snow is starting to melt and that means the storms of summer aren't far off. At VM Commercial Roofing, we're a full-service commercial roofing contractor that believes in the great advantages that preventative roofing services provide, and our roof coating and restoration services are some of our most popular during the spring season. We see storms throughout the summer that put our roofs to the test and it's not a matter of if they come, it's a question of when. Let a roof coating provide you with the peace of mind you deserve with trusted, watertight protection, call our team today at (937) 742 – 4577.
Replacement Alternatives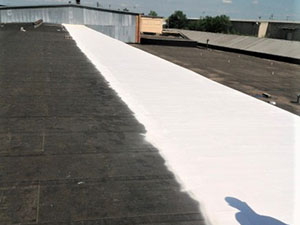 While a failing roof can't be avoided completely, it can be prolonged when you have the professionals at VM Commercial Roofing working for you. We work hard to help our customers extract the most from their roofs and investments and our roof restoration services help this happen year after year. Roof restorations are a great alternative to a roof replacement when your roof needs more than a simple repair but isn't yet due for a complete replacement. We restore all types of commercial roofing systems, from the various single-ply roofing options to metal roofs and more, you can trust our experts to handle your specific roof and its restoration flawlessly.
Before we restore your building's roof, we'll complete a thorough inspection to ensure we are never covering up any issues that will lessen the benefits you see from your roof restoration. We will repair and clean your roof so your new roof coating can perfectly adhere to your existing roof so that you can soon see the many advantages of this incredible roofing service. Don't wonder if the rain and water will find its way into your roof and building this summer, call VM Commercial Roofing today!
Reach Out Today
Let a roof coating keep things protected soundly, schedule a roof inspection with the professionals at VM Commercial Roofing today and we'll make sure your roof gets what it needs before the storms are here in the Middletown, OH area. Reach out today at (937) 742 – 4577.