if( has_post_thumbnail( $post_id ) ): ?>
endif; ?>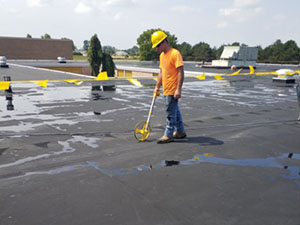 Commercial roofs were designed for longevity, but in order to ensure yours can last and deliver unquestioned protection along the way, routine roof inspections and service are a necessity. The professional roofing technicians at VM Commercial Roofing remain committed to helping all our customers throughout the Mason, OH area keep a trusted roof atop their building no matter the season we're in. With summer just ahead, now is a great time to schedule a professional roof inspection so you can be confident your roof is ready to keep things protected with the storms that are sure to be headed our way. Help your roof succeed, keep your worries at bay, and keep your roofing costs to a minimum when you hire VM Commercial Roofing to keep your roof in check. Reach out today at (937) 742 – 4577.
Detailed Records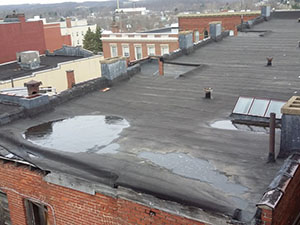 Roof inspections are not only a great way to help maximize your return on investment, but if you are ever left with a damaged roof after a storm, dealing with your insurance claim and company will be far less stressful if you have detailed inspection records to provide. Anytime you call on us for inspection, we'll do our homework and make sure we are always delivering what is needed to keep your roof's warranty valid.
Keep It At Its' Best
Routine roof inspections are great at many things and keeping your roof functioning at its best is just one of them. When our roofers are regularly inspecting your roof, we'll be able to recommend the best plan of action at the right times which will keep your roof in prime condition and your costs to a minimum.
Call Us Today
A roof inspection shouldn't be a service you fret to call and schedule. VM Commercial Roofing continues to provide hassle-free commercial roofing services to those in Mason, OH and because we're a full-service roofing contractor, after inspection, our skilled roofers can complete anything your roof might require. Helping your roof succeed remains our goal and superior roofing services are our guarantee, call us today at (937) 742 – 4577.