if( has_post_thumbnail( $post_id ) ): ?>
endif; ?>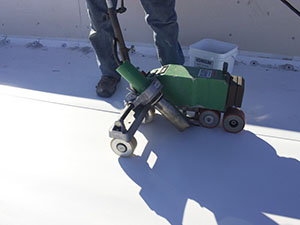 Single-ply roofing systems, named for their single membrane composition, continue to impress contractors, building owners, and more throughout the country, and here at VM Commercial Roofing, our professional roofing technicians are more than proficient with the various options available. Whether you're looking at or have a TPO, PVC, or EPDM (rubber) roof, you can be sure our roofers will get yours taken care of exactly as it requires. From installations and replacements to leak detection and repairs and restorations, you can rest easy knowing we've got you and your roof covered anytime you call on us. When you need single-ply professionals in Fairfield, call VM Commercial Roofing at (937) 742 – 4577 and know you're working with the finest roofing professionals in Ohio!
Complete Coverage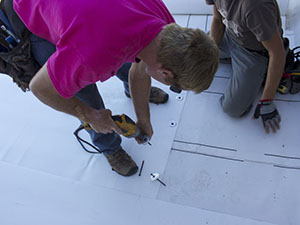 It doesn't matter if you need a new roof installed on your building or if you're looking for experts to help restore your current single-ply roof, VM Commercial Roofing offers complete coverage for all our customers. We believe that as a full-service roofing contractor, it's our job to take care of your roof in the best way possible and we've found that custom tailor roofing services are that way. All roofs are different, even the three main types of single-ply roofing systems are different and that requires a unique set of knowledge. Work with a team that avoids the cookie-cutter approach and let VM Commercial Roofing help your roof succeed.
Life Extending Restorations
Many times, single-ply roofing systems are excellent candidates for roof restorations. Roof restorations, which are also generally known as roof coatings, are an incredible roofing service and solution that can help lengthen the life of your current roof. With a newly restored roof atop your building, you won't have to dread any storms Mother Nature sends our way this season!
Reach Out Today
If you're ready to help maximize the life of your single-ply roofing system, VM Commercial Roofing is the team you can trust to help make that happen. With a complete list of long-lasting, affordable roofing services, we'll always make sure your roof gets what it needs to deliver the quality protection it was intended for. Reach out today at (937) 742 – 4577 and rest easy knowing your building in Fairfield, OH can remain protected.