if( has_post_thumbnail( $post_id ) ): ?>
endif; ?>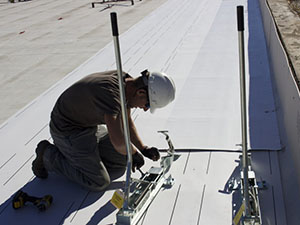 Single-ply roofing systems continue to be some of the most popular options for both commercial and industrial buildings across the country and here in Middletown, OH, the roofing professionals at VM Commercial Roofing are no newbies to these incredible roofing options. For nearly two decades, our team has been delivering trusted roofing solutions to our fellow building owners and managers and we bring the experience and skills necessary to help your specific roof last for as long as possible. Considering your roof, no matter the kind, is a significant investment, it only makes sense to help it succeed. When you have a roof in need, turn to the professionals at VM Commercial Roofing for superior service in every way, reach out today at (937) 742 – 4577.
Installation, Service, You're Covered!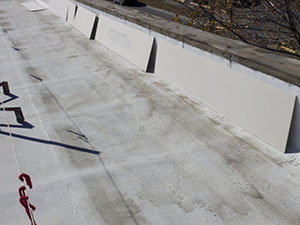 It doesn't matter if you have a current single-ply roofing system atop your building that is due for inspection, service, or repair, or if you are looking to have your old, worn roof replaced with a new single-ply option, our roofing professionals do it all and have you covered anytime you call on us! As a full-service commercial roofing company, we're here to help with all your roofing needs throughout your roof's life; from the initial installation of your roof to the maintenance and repairs it requires over the years to the day that comes that it's due for replacement (which should be decades down the road), we're your go-to commercial roofer!
Custom Tailored Services
While all single-ply roofing systems are comprised of a single membrane and share many incredible benefits, they do have individual advantages to offer as well. Because they are all different roofs, they do require different care and services along the way to help ensure their long-term success. At VM Commercial Roofing, we custom tailor our services and solutions to ensure they more perfectly fit the needs of our customers and their roofs.
Call Today
If you've been looking at the high-quality single-ply roofing systems and you're looking to have your old roof replaced this spring, VM Commercial Roofing is the team you can trust with a flawless installation completed in a timely manner! We deliver only the finest workmanship, roofing products, and customer service around the Middletown, OH and we're here to keep a trusted roof atop your building during any season. Give us a call today at (937) 742 – 4577.