if( has_post_thumbnail( $post_id ) ): ?>
endif; ?>

In 2000, the Van Martin team consisted of Seth Martin and Doug Van Dyke who were involved in real estate investing. Problems and inconsistencies arose with one of their properties prompting them to step in and get the work done themselves. Van Martin Roofing was created from the determination to get the job done right. In 2012, after several years of a productive partnership, Seth moved on to pursue his other passions. Since then Van Martin has added several key components to enable the company to evolve as an industry leader.

Van Martin's team consists of a core group of talented people strive daily to achieve the highest quality workmanship for residential, commercial, and industrial properties. Van Martin has a defined mission to help building owners make good decisions with their roofing and related systems and a clear vision to establish Van Martin as the most reliable roofing and related service provider in Southwestern Ohio.
Meet the Van Martin Team
Doug Van Dyke: Co-Founder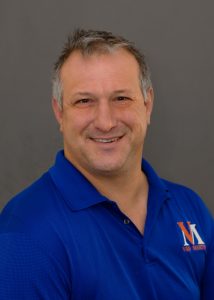 Born and raised in Dayton, Doug feels an overwhelming commitment to the community. His extensive real estate development background encouraged him to make the leap into roofing several years ago. At Van Martin, he oversees the company's growth plan and strategies as well as the overall marketing of the company. In his pursuit of growth he also continually seeks out opportunities for new business development. Doug is known as hardworking, impatient, and dedicated. He is driven by courage, honesty and the willingness to explore new ideas. He has a tenacious desire for improvement and strives to change the negative perceptions of the workplace. When not working, reading, or drinking coffee Doug loves spending time with his family and traveling.
"There is a principle which is a bar against all information, which is proof against all arguments, and which cannot fail to keep a man in everlasting ignorance—that principle is contempt prior to investigation." – Herbert Spencer
Lori Martin – CFO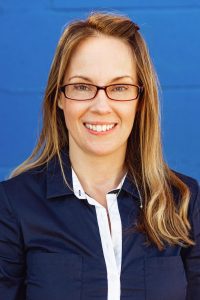 Lori manages all aspects of accounting for Van Martin Roofing. She holds a Bachelor of Science Degree in Accounting from Wright State University and is a Certified Public Accountant. Lori is a proud member of the OSCPA and the AICPA. Prior to joining our team in 2011, she worked for a local CPA firm. There she led an audit team specializing in audits of local governmental entities throughout western Ohio. When she's not crunching numbers she enjoys relaxing with family, cooking, gardening or wowing crowds with her one-legged hula-hoop skills!
"Everyone is a genius. But if you judge a fish by its ability to climb a tree, it will live its whole life believing that it is stupid" – Albert Einstein
Adam McKibbin – General Manager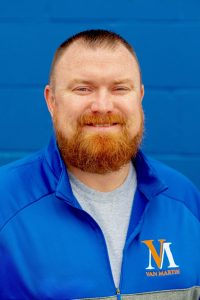 Adam is a hands-on leader who has 18 years of experience in the construction industry. Beginning as a laborer, he has since worked his way up by learning every aspect of the business. Joining the Van Martin Team 6 years ago, he offered his experience to help grow this family-oriented business. He has worn many hats to help get Van Martin to where it is today. His approach contributes to and compliments the underlying principles of Van Martin Roofing.
"We are committed to honest assessments, a straightforward sales approach and providing an authentic customer service experience. Doing what's right, instead of what's easy, has catapulted our company into Dayton's premier Residential, Commercial, and Industrial roofing company!"
Matthew Eshbaugh – Operation Manager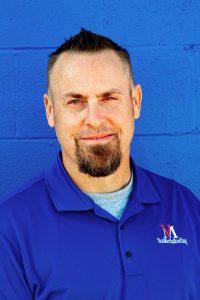 Matthew's responsibilities at Van Martin Roofing include overseeing the production of our residential and commercial roofing divisions. In addition, he continually updates our safety policies and procedures to implement in compliance with the roofing industries' ever-changing OSHA regulations. Matthew has 20 years of construction experience, 10 years of management experience, and is a State of Ohio Certified Journeyman Electrician. Matthew's time off is spent with his family, woodworking, and fishing.
"Prove yourself to yourself not to others" – Unknown
Mario Bonilla – Residential Production Manager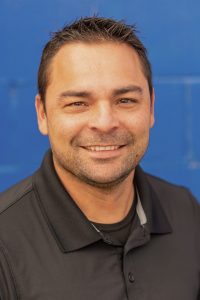 Mario coordinates and oversees all residential roofing jobs for Van Martin. He holds a Bachelor of Architecture Degree with 13 years of experience in Building Design and Maintenance. He also has 5 years of roofing experience which includes installation and management of a variety of roofing systems. Mario values humility, positivity, and doing things the right way in the interest of each customer. He spends his time off attending soccer games and longing to go mountain biking…if only he had a bike!
"Be a leader, not a boss…"
Tim Fleming – Commercial Service Manager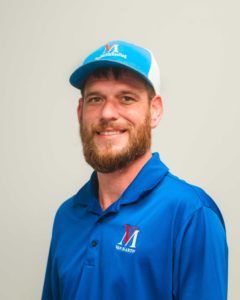 Tim was born in Columbus, Ohio, and began working in construction 20 years ago. He has worked in the commercial roofing industry since 2007. During his time in the industry, he has maintained a commitment to job safety while earning multiple OSHA certifications. He brings an affable, hands-on approach to the service manager position, and loves to share his roofing knowledge with others.
"Be good or good at it"
Our Estimators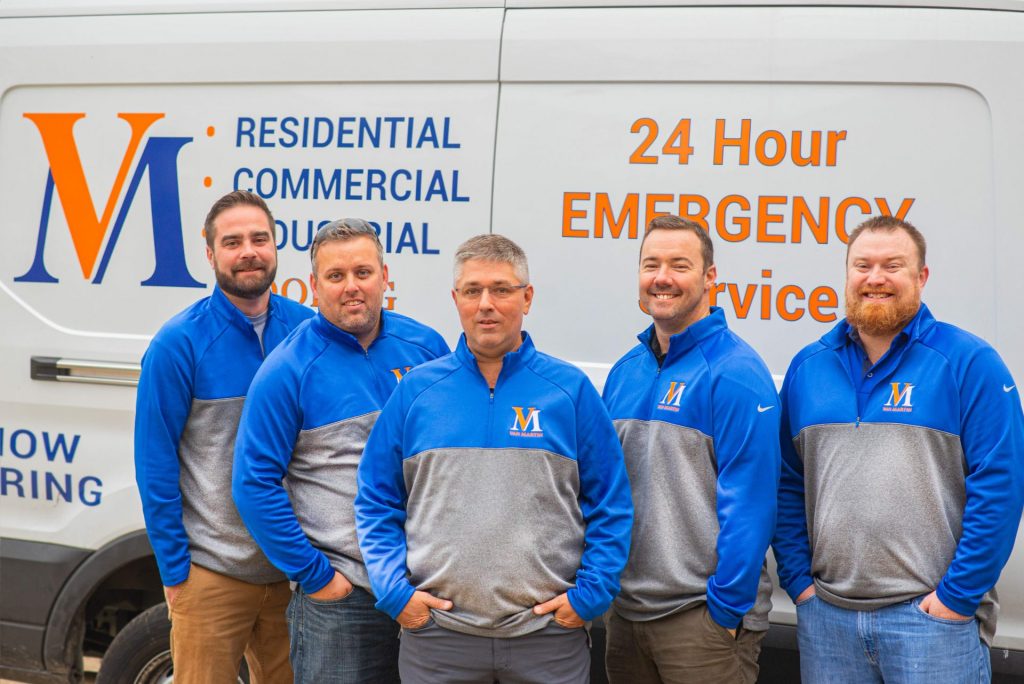 Our Estimators are down-to-earth, knowledgeable, and consistently work to find affordable solutions to fit our customer's individual needs. They've helped the Van Martin Team become Dayton's fastest-growing roofing company. Van Martin is always available and only a call away!
Our Administrative Assistant Team