if( has_post_thumbnail( $post_id ) ): ?>
endif; ?>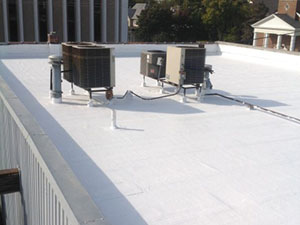 Having a professional commercial roofing contractor you trust to handle the needs of your building's roof over the years is an ideal way to help keep yourself worry free while keeping a trusted roof atop your building year after year. VM Commercial Roofing knows your commercial roof was meant to last and we come prepared to deliver what it needs to succeed. For building owners, facility managers, and more in Fairfield, OH and the surrounding areas, VM Commercial Roofing is proud to be the crew to call on. For a complete list of services at fair prices, reach out to us at (937) 742 – 4577.
Your Roof, Your Way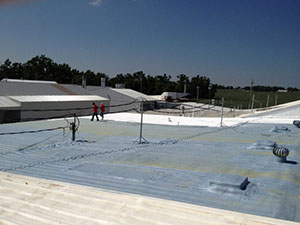 Here at VM Commercial Roofing, we bring the experience to every roof we work on and we know what it takes to help roofs in our climate succeed. We've seen how advantageous it is to stay ahead of the needs of your roof and that's just one reason we're happy to bring our customers the customizable roof inspection and maintenance programs they need to get the most from their roofs. It's your roof and investment and we bring you options that allow you to have things your way!
The Right Solutions
Our roofing professionals work with all types of commercial roofing systems and when you call on us to help with yours, you can rest easy knowing our skilled roofing professionals will always deliver a proper diagnosis so we can soon provide you with the right solutions that will help your roof succeed. Whether we're working to find a tricky leak at the source, or if you need a roof restoration completed, things will be done right from the start.
Call Us Today
The commercial roofing contractor you hire can make or break the success of your building's roof and here at VM Commercial Roofing, we take great pride in our successful ability to help our customers keep a trusted roof atop their building season after season. We're the go-to roofing contractor for those in Fairfield, OH and we're here to show you why your roof is in good hands when you call on us. Call today at (937) 742 – 4577.