if( has_post_thumbnail( $post_id ) ): ?>
endif; ?>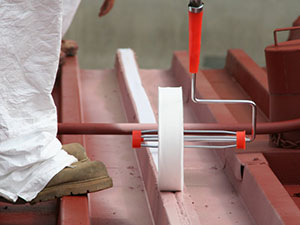 Here at VM Commercial Roofing, we take the term "full-service" seriously and as a true full-service commercial roofing contractor, we come equipped to handle any type of roof and any repair or service it may require with ease. Our professional roofing technicians are trained in all areas and aspects of commercial roofing and we continue to stay up to date on trainings so we can guarantee our customers they are always getting the finest workmanship and services around. We bring our customers a complete list of commercial roofing services that is sure to cover anything your roof might need throughout its long life and with VM Commercial Roofing taking care of your building's roof in the Fairfield, OH area, you can rest easy knowing your roof can last successfully. Call our professionals today at (937) 742 – 4577.
Inspections and Maintenance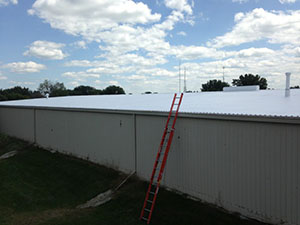 VM Commercial Roofing has been in the roofing industry for years and helping our customers get the most from their roofs and investment year after year will remain our top goal. In our time in the industry, we've learned what works and we've seen how beneficial routine roof inspections and maintenance are and we're happy to offer customizable roof inspection and maintenance plans that can be modified to fit your needs perfectly.
Repairs and Restorations
Roof repairs and restorations are something you'll be dealing with every so often if you want to truly maximize the life you get from your roof. Your commercial roof was designed to last for the long haul and when you keep up on any necessary repairs or services, you'll be able to help it succeed!
Replacements
While we work to help every customer get a long, successful life from their roof, there will come a time when investing in your old roof no longer makes sense. When that time comes, we bring the dependable roofing options, and our roofers will work to get things torn off and replaced quickly and effectively. You always have options when VM Commercial Roofing is working for you!
Call Us Today
When you need commercial roofing services completed on your building in the Fairfield, OH area, VM Commercial Roofing is your one-stop shop for dependable, affordable roofing solutions. We keep our customers protected during every season, call us today at (937) 742 – 4577.