if( has_post_thumbnail( $post_id ) ): ?>
endif; ?>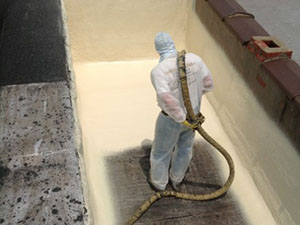 It's official, spring is here, and that means now is an ideal time to get your commercial roof scheduled for inspection with a team of reputable roofing professionals. At VM Commercial Roofing, we adhere to roofing industry standards and suggest having your commercial roof inspected at least twice each year. Having inspections completed in the spring and fall seasons is optimal as is having an inspection after any major weather blows through our area and let's face it, here in Middletown, OH, it's not a question of if, it's a matter of when. Having the help of a professional commercial roofing contractor is valuable and the team at VM Commercial Roofing is ready to get to work for you! Keep your roof inspected and stay ahead of any requirements it may have and you'll be able to save yourself time and money! Reach out to our team at (937) 742 – 4577 and schedule an inspection today!
Inspect and Save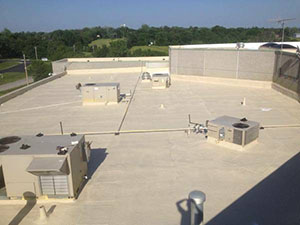 A roof inspection is an incredibly valuable service and when you put your roof in the hands of our professionals, you can be sure no issue will go unfound when we're inspecting your building's roof. Routine roof inspections allow our roofers to catch any issues early on which typically leads to lower, more consistent roofing costs. With our roofers regularly on your roof, we'll also be able to recommend preventative solutions such as our outstanding roof coating and restoration services at the right times which will only help extend the life of your roof. Here at VM Commercial Roofing, we're in the people business and we're here to save you time and money when it comes to our commercial roof! With all around quality, we're sure you'll love the shape we keep your roof in from the moment we get to work for you!
Call Today
VM Commercial Roofing is more than honored to be at the top of the list for reliable commercial roofing contractors around the Middletown, OH area. As a leading contractor, we keep our customers at the front of every job, we know a roof in need should never sit, and we're proud to deliver quick response times to all our customers. For superior roofing services in Middletown, call our team today at (937) 742 – 4577.