if( has_post_thumbnail( $post_id ) ): ?>
endif; ?>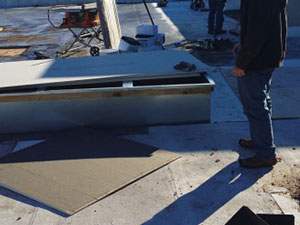 There are many signs to look for when inspecting an aging or worn roof, but it's not often that building owners and facility managers actually have the time to get atop their building and assess their roof's condition. Simple issues can also go undetected to the naked eye. One major sign that can be an indicator that your roof is due for repair or service is a significant rise in your utility costs. If you believe you have a flat roof due for repair or service in the Mason, OH area, VM Commercial Roofing is proud to be your dependable crew of professionals. With quick response times and long lasting, affordable roofing services, we're ready to bring your roof back to its best condition! Just give us a call today at (937) 742 – 4577 and we'll schedule an inspection at a time that works for you.
A Proper Diagnosis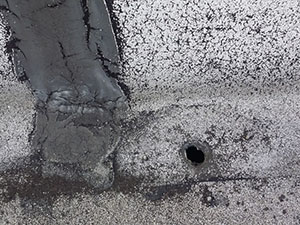 The first step to ensure your roof is repaired right on the first attempt is to deliver a thorough roof inspection that will allow our roofers to provide you with a proper diagnosis for anything your roof might need. Our skilled roofing professionals have been at it for years and they know what to look for when inspecting all types of commercial roofing systems. We take pride in our ability to successfully resolve our customer's roofing issues on the first visit.
Lasting Repairs
At VM Commercial Roofing, we can say with confidence that we will always provide lasting repairs and services because we constantly use only the highest quality roofing materials, and our roofers deliver only superior workmanship that will leave your roof set up for success. Whatever your flat roof needs, we've got you covered with the protection you need and deserve.
Reach Out Today
Your flat roof doesn't need to leave you with constant roofing headaches. While it's lack of slope may leave it prone to more issues, in the right hands, it can function at its best year after year and that's what you can expect when you hire the professionals at VM Commercial Roofing. We bring our customers in Mason, OH the trusted solutions they need and we're here to work for you. Reach out today at (937) 742 – 4577.