if( has_post_thumbnail( $post_id ) ): ?>
endif; ?>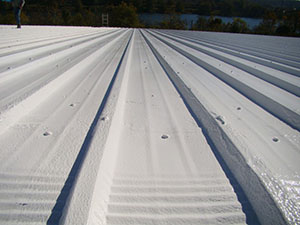 While we still see the snow fall quite a bit here in the Hamilton, OH area, the spring season is right around the corner and that means it's one of the optimal times to have your commercial roof inspected and serviced or repaired if necessary. The spring is a great time for inspection as it allows any issues or damage incurred over the long winter to be caught and resolved before the storms of summer hit, and let's face it, they will. If your roof seems worn or aging, replacement isn't your only option! In fact, a roof coating, or roof restoration, could help invigorate your roof and have it performing like a new roof once again! Find out about our life extending roof coating services, call our team today at (937) 742 – 4577.
Lasting Solutions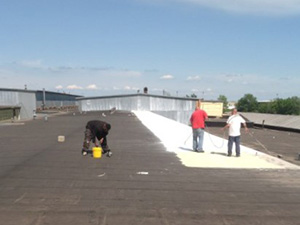 Roof coatings, or roof restorations, continue to be a common service our roofers complete for our customers in the area, and it's no surprise to us as to why! This incredible roofing service is far more affordable than a roof replacement and when done properly, it can deliver many of the same great benefits as a brand-new roof. With a seamless application, this service brings your roof the watertight protection it had when it was first installed. Roof coatings also help to make your building more energy efficient leading to lower utility costs over the years.
Roof coatings are incredibly lightweight and while they are durable enough to provide years of protection, they can also be reapplied when necessary to ensure your roof continues to provide the trusted protection it needs to. Put your roof in the hands of our professionals and know your roof will get the right services at the right times, helping extend the life of your roof!
Reach Out Today
Don't let a simple roofing solution such as a roof coating be an overwhelming task, VM Commercial Roofing keeps things hassle free from the moment you call, and we'll make sure your roof is always one that can be trusted in. We bring full-service roofing solutions to those in Hamilton, OH and we're ready to get to work for you! Reach out today at (937) 742 – 4577.